Financial models come in a variety of forms and are used for a variety of purposes, such as business decision-making within an organisation, investing in private or public companies, valuing securities, and conducting corporate transactions like mergers, acquisitions, divestitures, or capital raises. This financial modelling article is intended to introduce you to the fundamentals of the subject as well as document the best Financial Modeling courses available online.
Financial modelling is the process of using numbers to describe the operations of a business in the past, present, and anticipated future. These models are created to be instruments for making important decisions. They might be used by company leaders to project the costs and profitability of a new project.
How much accounting knowledge is required?
You need to have a firm grasp of accounting concepts to construct a financial model. You must understand the meaning of each different account, how to compute them, and how they relate to one another. We advise taking a few accounting classes at the very least.
What are the hallmarks of a good financial model?
It's crucial to adhere to best practises, which we detail in our courses, when developing a model. A good model is clear enough for everyone to grasp while being comprehensive enough to deal with tricky circumstances.
Here is a list of general best practices for building models in Excel:
Well-organized and well-designed
Simple to follow and comprehend
Drivers and assumptions are stated explicitly.
Simpler is preferable to complex
Accurate
Concentrate on critical subjects
Visual results
Which Business Sectors Employ Financial Modeling?
Financial modelling is a tool used by professionals in many different industries. Just a few instances are shown below: Financial models are applied by organisations in the areas of private equity, portfolio management, and research. Bankers use it for sales and trading, stock research, and both commercial and investment banking. Public accountants use it for due diligence and appraisals.
The following are the applications of Financial Modeling :
Investment bankers can estimate revenue through financial modelling, which helps them determine a company's value.
It helps analysts to assess a company's and its competitors' estimates to decide whether an investment is hazardous or profitable.
It enables credit rating agencies to examine past information, current debts, and gauge the level of risk element, all of which help with rating.
In addition to developing a funding strategy, modelling helps investment bankers determine the worth of a company by forecasting a project's viability in project finance.
By conducting a thorough competition research, it is possible to anticipate the revenues of the company that will be acquired as well as the debt schedule.
It makes it possible to assess a company's financial situation and develop a funding strategy based on several variables and financial models.
Eligibility Criteria for doing Financial Modeling Courses
Most educational institutions favour enrolling in this programme students with a background in business or finance. You can have a degree in business, an MBA, a BBA, or another discipline. Any field that involves finance is acceptable. Since FMC is a professional course, it won't go into great length on the fundamental and common principles. The course would start with the premise that if you are from this field, you are familiar with the fundamentals.
A fundamental understanding of computer science is required. You will need to use your knowledge of computer software and the tools accessible there to complete the programme. Because your job would require you to utilise the computer daily, computer handling skills is necessary in this profession.
The student needs to be familiar with fundamental math and arithmetic. Finance employs a lot of calculations, many of which are used to conduct further analysis, so even if you are performing the calculations on spreadsheets, you still need to understand the fundamental mechanics.
You must have a basic knowledge of English . Most institutions offer this course in English. You would need to write and understand English to complete the programme and submit your applications. Following the classes and the training in such a circumstance would be quite challenging even with the understanding of the necessary language.
The following are the 7 Best Financial Modeling Courses Available Online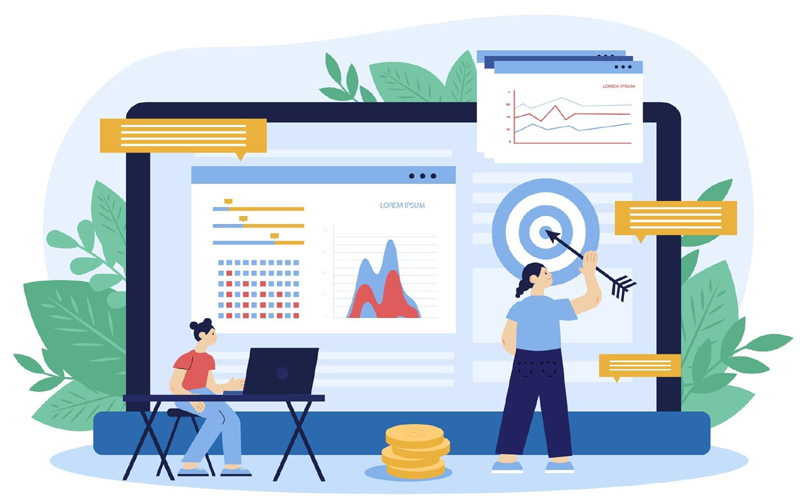 1 .IIM Skills
IIM Skills, India's premier online educational technology institute, offers the greatest professional courses to help you restructure your career and make the best decisions in line with your inclinations. The institute's educational programme equips applicants with the essential information and understanding. The professional courses offered here cover both theory and practise, covering everything from the most fundamental to the most cutting-edge concepts.
The trainers, who have a  blend of theory and practical experience, guarantee accurate delivery using instrumental procedures. The course deliverables are thorough and distinctive, and they are in line with the best standards in the business.
Courses created by IIM SKILLS like their Financial Modeling course and Business Accounting and Taxation course (BAT)are career- and industry-relevant. Each professional course's curriculum has been developed after careful research to give students the best chance to upskill and receive the best training. IIM Skills offers job-focused courses that can last up to 12 weeks and are geared toward working professionals, recent graduates, stay-at-home moms, and students.
2. Mentor Me Careers
Mentor Me Careers wants to make education accessible, inexpensive, and focused on creating jobs. Degrees, abilities, and titles are not valued by the institute for their monetary worth. The core finance enterprise, which has historically been a huge field for jobs, is the institute's main area of focus.
The institute's original mission and ongoing goal is to help students get started in their professions. This is achieved by constantly being aware of the most recent employment prospects and attempting to identify the essential abilities needed for them. Mentor Me Careers intends to uphold the moral requirements of providing the appropriate learning to the appropriate candidate.
3. Knowledge Hut
Knowledge Hut is a leading provider of training, enabling individuals from many industries and sectors to fill in their skill gaps and gain new skills in order to advance their careers in the global corporate environment. Knowledge Hut provides services including learning, training, and development in technology and management. It was created to deliver high-value training through innovative and useful techniques.
For on-demand course programmes like PRINCE2, CSM, Agile and Scrum, Six Sigma, PMP, Big Data, Hadoop, Microsoft Office products, Cloud computing, and many others, Knowledge Hut offers first-rate international training solutions. It also supplies training and tested educational assistance.
4. The Wharton School of the University of Pennsylvania
The Wharton School is your best option if you're looking to take online financial modelling courses and earn certifications from other countries. Wharton, the first business school in the world, was founded 135 years ago by American businessman and entrepreneur Joseph Wharton. Since then, the Wharton School has been a professional launching pad for inventors, pioneers, and visionaries. Additionally, Wharton has been a brilliant inventor to address the growing demand for original thoughts and insights.
5. CFI
Without mentioning CFI or the Corporate Finance Institute, our list of the top online financial modelling courses is lacking. The institute is specialised in the finance industry, as the name would imply. CFI equips working professionals in finance with practical skills.
CFI has served as a platform for skill development since its founding in 2016 by offering financial training, certification, and workforce development. CFI has more than 5000 lessons and subjects, over 100 courses, and a million students enrolled as of now.
6. EduPristine
With more than ten years of experience, EduPristine has perfected its training technique to leave a lasting impression on aspirant brains and pave the way for a successful and well-thought-out career. They provide instruction for certification programmes like CMA, ACCA, CPA, CFA, and FRM, among others. They provide individualised online and in-person learning options.
Together with the BSE Institute Ltd., EduPristine created its Financial Modeling programme. The course covers every aspect of financial model construction and prepares the student to build a number of models, including the Comparative Company Analysis model, the Sum-of-the-Parts model, the Merger & Acquisition (M&A) model, the Discounted Cash Flow model, the Leveraged Buy-Out (LBO) model, the Industry-Specific Financial Model, the Option Pricing model, and the Corporate Finance model.
7. The Wall Street School
The Wall Street School, also referred to as TWSS, provides instructor-led online courses in financial modelling. These courses train students and professionals for careers in corporate finance and investment banking. It is a well-known institute in the finance sectors.
Conclusion
Financial models are used by financial analysts to understand how a firm is operating and project its future. For positions in credit rating, risk management, investment banking, etc., it is necessary to be able to develop financial models. Practice is the key to learning financial modelling. Being a professional at creating a financial model takes years of experience, and you only learn by doing. Reading equity research reports can be an effective practise tool since it gives you a benchmark against which to measure your performance.
You will undoubtedly benefit from enrolling in a quality Financial Modeling course if you want to work in the financial industry.